Please see below or attached image how to sign up for our online bidding platform in association with Marteye:-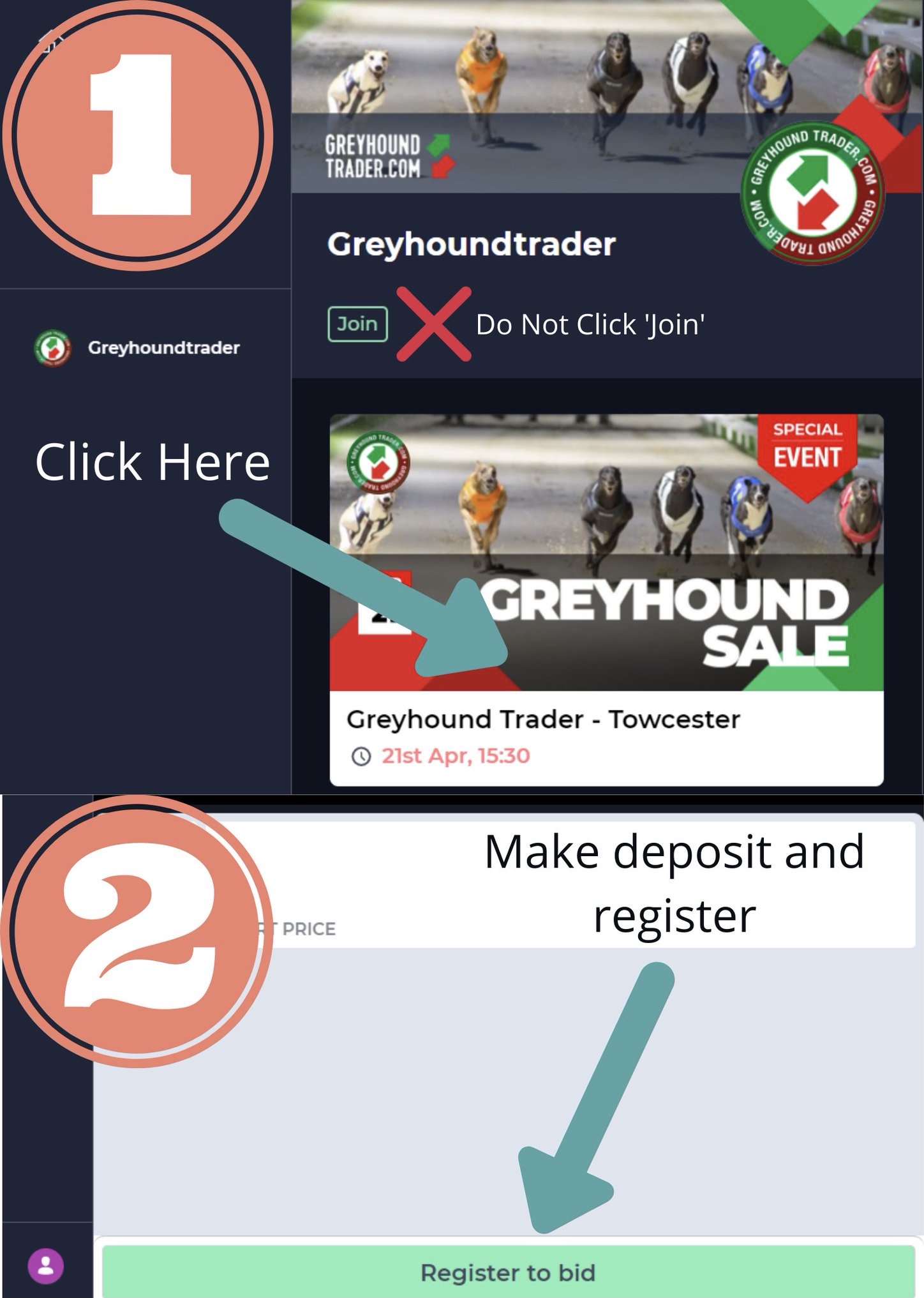 App Instructions
Download MartEye app from iOS and android store
Sign up using gmail or phone number
Fill in required details. Enter "none" in herd number
swipe along top to greyhoundtrader logo
Select Towcester sale
Select "Request to Bid"
Enter Credit Card Details
Once your deposit is taken "Standby will be on the button"
Laptop instructions 
Sign up using gmail or phone number
Fill in required details
Select Towcester sale
Select "Request to Bid"
Enter Credit Card Details
Once your deposit is taken "Standby will be on the button"
Please ensure you click on the "Greyhound Trader – Towcester" image for 21st April rather than the 'Join' button located above this image. This is the only way to register as a bidder and pay the deposit.
Alternatively if you would like to register for telephone bidding please email info@greyhoundtrader.com
We look forward to welcoming you to Greyhound Trader.